The rocks of the Magaliesberg bear the ripples of tides, which lapped the shore more than 2 000 million years ago.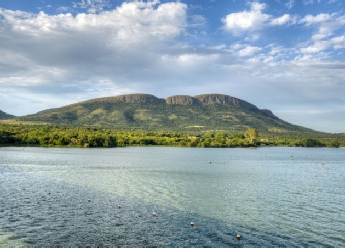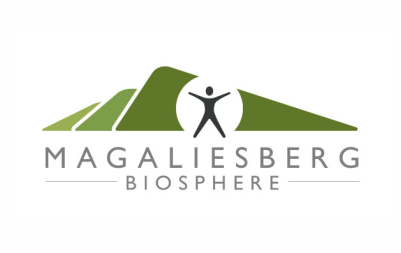 The Magaliesberg Biosphere (MB) straddles Gauteng and North West Provinces. The rocks of the Magaliesberg bear the ripples of tides, which lapped the shore more than 2 000 million years ago. The MB includes the Cradle of Humankind World Heritage Site (inscribed by UNESCO in 1999) and the Magaliesberg Protected Environment as part of its core zone. It lies at the interface of two great African biomes – the central grassland plateaux and the sub-Saharan savannah – with remnants of a third, Afromontane forest. The landscape accommodates species from each of these biomes and the result is an exceptionally diverse fauna and flora that has drawn naturalists and explorers to the region for the past two centuries. The biodiversity is matched by its unique human history encompassing a million-year timeline from early hominids through Stone and Iron Age cultures, pre-colonial Tswana tradition and the South African Wars. In short, it is a priceless encapsulation of South African heritage and landscape and serves as a focal point for national unity and pride.
UNESCO Designation: 2015
Management Entity: Magaliesberg Biosphere Reserve Non-Profit Company
Total Area: 357 437 ha
Core Zone: 58 125 ha
Buffer Zone: 109 430 ha
Transition Zone: 189 882 ha
The MB is situated close to the largest conurbation in South Africa. Creating awareness of the ecological, cultural and aesthetic value of the Biosphere Reserve is a priority. On the western slopes of the Magaliesberg is the Tlholego Eco-village and Learning Centre. The centre has been in operation for over 25 years and was the first learning centre in South Africa to offer training in permaculture and ecologically sound land management practices. A range of programmes have been presented at Tlholego and participants have included youths at school, university graduates, unemployed youth, and retrenched miners. Attendees come away not only with practical skills, but an experience of working as a collective and in tune with nature. 
The Centre produces a variety of upcycled pots and jewellery, energy-saving cooka-coolas and dried organic products.   A series of MB workshops have been held in Majakaneng – an informal settlement on the Northern slopes of the Magaliesberg, in the MB buffer zone. The last workshop, entitled 'The Mountain is our Future' consisted of the Biosphere Reserve roadshow presentation in Setswana, and a stakeholder information session with community feedback. Important networking was achieved with key community members and local government officials.