Kruger to Canyons Biosphere Reserve
K2C 
is located in the heart of the Lowveld and adjacent escarpment, bridging the Limpopo and Mpumalanga provinces.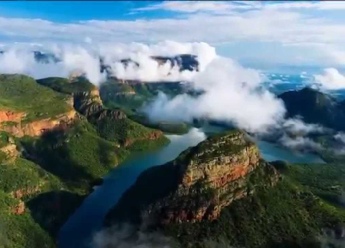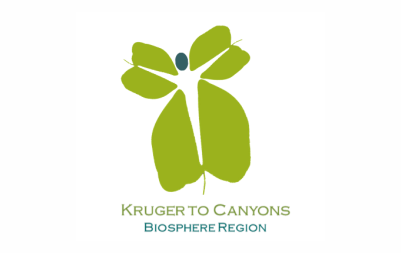 The Kruger to Canyons Biosphere Region (K2C) is located in the heart of the Lowveld and adjacent escarpment, bridging the Limpopo and Mpumalanga Provinces. The area is a wildlife sanctuary like no other with a unique bush atmosphere reflecting the true quality of Africa.  The core areas cover a significant portion of South Africa's world renowned Kruger National Park. The K2C thus also forms part of the Great Limpopo Transfrontier Park, a conservation area linking South Africa, Mozambique and Zimbabwe, covering approximately 3.5 million ha, one of the largest conservation areas in the world.  The K2C is collaborating with a myriad of partners in order to achieve a sustainable and resilient future for all life in the Biosphere Reserve.
UNESCO Designation: 2001
Management Entity: Kruger to Canyons Biosphere Region Non-profit Company
Total Area: 2 608 000 ha
Core Zone: 923 000 ha
Buffer Zone: 485 000 ha
Transition Zone: 1.2 million ha
The main aim of the K2C's Environmental Monitor Programme is to promote and enhance biodiversity and ecosystem services. The programme provides capacity and institutional support to host institutions in the K2C Partner Network to attain their respective mandates supportive of biodiversity conservation, contributing to improved livelihoods and resilient economic development. Local people are employed by host institutions as Environmental Monitors who also assist with awareness and training within local communities. A selected leadership group, the Maebas, supports the local management team. In 2017, 293 Environmental Monitors were employed by the K2C.
The GEF5 Protected Area Effectiveness Programme (2016-2019) as implemented in the K2C aims to improve management effectiveness of new and existing protected areas. The project seeks to increase monitoring and evaluation on 1 100 000 ha through integrated management planning, monitoring and evaluation, and improved protected area buffer zone interventions. A major focus is ensuring appropriate, cost-effective, efficient co-management of the low cost protected area expansion areas and ensuring that these areas are fully integrated into the state protected area network.